Jiny Ung and Hanalei Ramos

"Intertwined"
As part of the Project Rowhouses 11th Annual Arts and Music Festival
OCTOBER 13-14, 2007(this weekend!)
12pm - 7 pm

FREE!
2521 Holman (between St. Charles and Live Oak Streets)
Houston, TX
Phone: 713.526.7662
(click for the TEXASsized version!)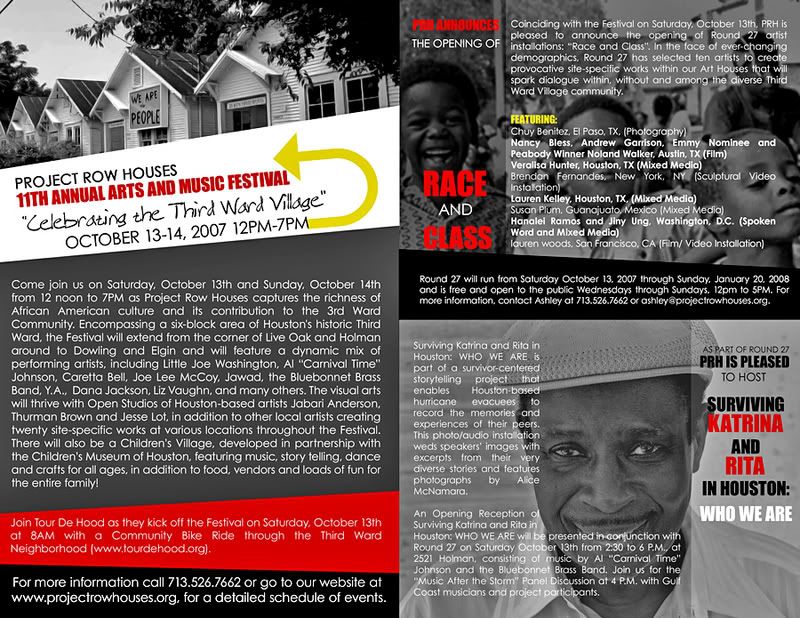 This weekend, (Sat 10/13 and Sun 10/14) an installation I'm working on with Jiny Ung will open as part of the Project Rowhouse thang in Houston's Third Ward. Basically, we had a row house and about one month to create an installation around the theme "RACE and CLASS." Please come if you are in the area, I will hi5 you IMMEDIATELY.
Thank you very much, friends. You are kind.
lovelove,
hanalei
ps: it says i'm from DC, but i'm not.